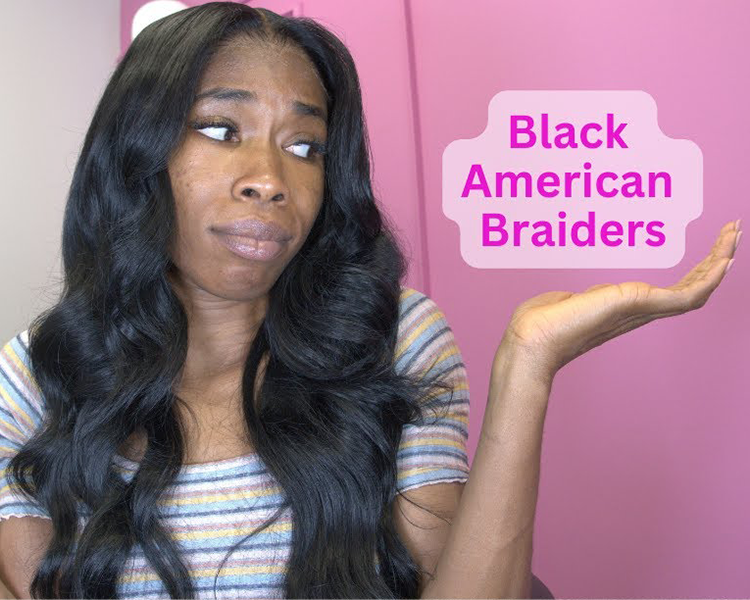 Nov 13 , 2023
The hair braiding industry is filled with talented stylists from diverse backgrounds. However, some notable differences exist between African hair braiders and African-American hair braiders. As the owner of Feminine Attractions, a top braiding salon in Houston, we wanted to provide insight into these differences from our unique perspective as Nigerians and African Americans.
Background on Our Experience
We created a viral Instagram Reel that sparked a heated debate about African versus African-American braiders. Our intention was not to criticize either group but to raise awareness about potential issues clients may face at certain braiding shops.
As Nigerian shop owners, we understand the culture and common practices within many African braiding salons. Having been born in America, we also understand the African-American braiding experience. So we can provide a balanced perspective on the strengths and weaknesses.
We aim to educate people on what to look out for when getting braids, not deter clients from visiting African braiders. All publicity is good, so while our post caused some backlash, it prompted an important discussion on improving the client experience across the board.
Key Differences Between African and African American Braiders
While both provide high-quality work overall, some tendencies set African and African-American braiders apart:
Braiding Speed
African braiding shops often employ multiple braiders at once to work quickly through a high volume of clients. It's common to see 10+ stylists working in one African hair braiding salon. This allows them to take walk-ins and finish styles relatively fast.
African-American braiders typically work solo without assistance. So, while the quality is still excellent, the braiding process takes longer. Appointments often run 8+ hours to complete complex looks.
Style Variety
African braiders specialize in classic styles like single braids, box braids, and basic cornrows. Their focus is more on efficiently braiding hair rather than creating intricate designs.
African-American braiders are known for keeping up with the latest hair trends and techniques. They excel at recreating viral styles and art-inspired looks on Instagram. Their creativity brings braiding to the next level.
Customer Service
In some African hair braiding shops, customer service is not always a priority. Stylists may have limited English skills or lack training in client care. Communication issues and improper technique can lead to painful braiding sessions.
Satisfaction and care are trademark components of the overall experience with African-American braiders. They take time to listen to clients, explain every step, and prevent damage to the scalp or edges.
Why These Differences Exist
The contrast in braiding approaches boils down to different business structures and training methods between Africans and African Americans.
Business Models
Many African braiding shops are focused on high volume and quick turnover. Some owners hire braiders with minimal vetting just to meet customer demand. This can result in quality issues if the braiders are not properly skilled.
Alternatively, most African-American braiders work independently to give each client personalized attention. Their priority is quality finishing and customer satisfaction over quantity.
Training & Technique
Braiding skills are usually passed down informally from generation to generation in Africa. Proper technique and client care may not be formally taught. Braiders learn by observing family members rather than professional instruction.
African-American braiders typically complete cosmetology training that includes braiding theory and practical application. Their education emphasizes client safety, sanitation, and minimizing damage to the hair and scalp. This shows in their work.
Our Advice for Finding a Great Braider
Instead of avoiding African braiders altogether, we recommend taking these steps to have a positive experience:
.

Ask around for personal referrals from friends.

.

Read online reviews and check ratings to vet potential braiders.

.

Ask if the braider received formal training and how long they've been braiding.

.

Request photos of the braider's past work to ensure it aligns with your style goals.

.

Communicate your expectations, including braid size, tension, style inspiration, and health concerns.

.

Speak up during the appointment if you feel discomfort so adjustments can be made.

.

There are excellent braiders throughout the African and African American communities. Avoid making sweeping generalizations or assumptions. Take the time to do your research to find someone who fits your individual needs and preferences. An open and honest dialogue goes a long way.
If you're in Houston, visit Feminine Attractions to experience our unique blend of African talent and American customer service. We offer the best of both worlds delivered by our talented Nigerian-American braiders.